As the wedding rush gets over, every newlywed couple wants to kickstart their married life in a cherished manner. And what better than a perfectly planned honeymoon getaway to fall in love with each other?
Thus, in an effort to make your post-nuptial days memorable and a tad bit fun, we at Adotrip have compiled a list of the top 9 honeymoon destinations in Meghalaya to visit in 2021.
So, without any further ado, let us dive into the topic right away and discover the hidden gems of Meghalaya which could be the perfect place to start your marriage fun with.
9 Epic Honeymoon Places in Meghalaya To Visit in 2021
1. Shillong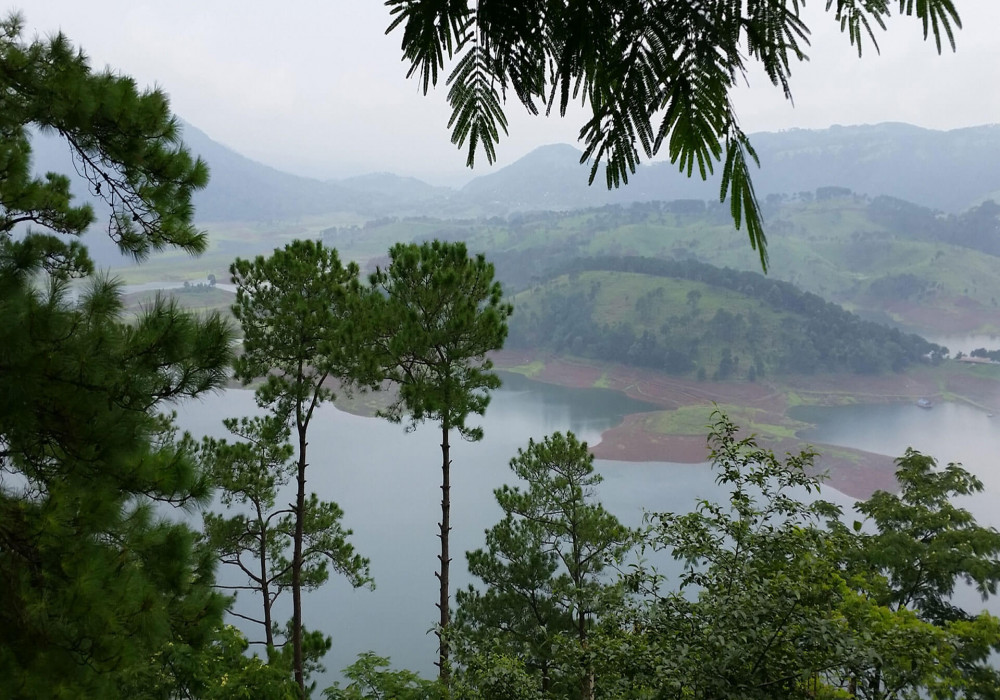 If you have just got hitched and want to explore a fascinating destination together in the Northeast then, perhaps there won't be any place better than Shillong – the capital of Meghalaya. Known as the Scotland of the East, Shillong is popular for its picturesque scenery and can be counted as one of the few right places to ace your honeymoon vacay in every manner possible. Be it the weather, the people, the food; it is as if just about everything here has been crafted here for you two to spend some really passionate moments of joy together.
2. Cherrapunji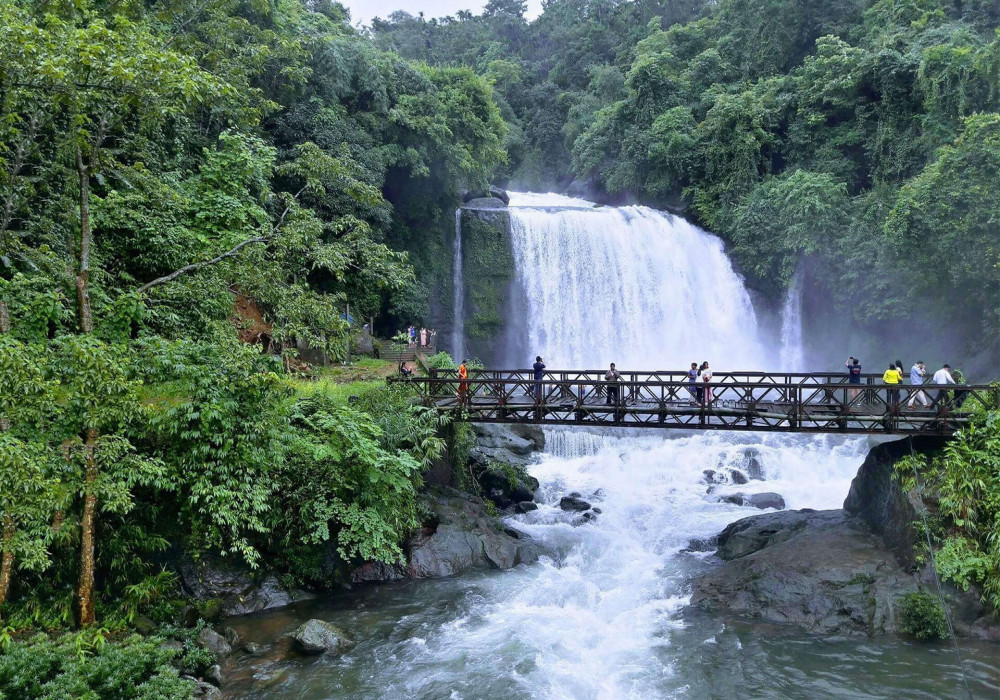 One of the wettest places on Earth, Cherrapunji is quite popular as a honeymoon travel getaway in India. What's quite attractive about Cherrapunji as a honeymoon tourist spot in Meghalaya is the abundance of flora and fauna that you get to find here. So, if you visit here anytime soon, then do explore other nearby places with your better half like Mawsmai Caves, Krem Phyllut. Moreover, the misty valleys and waterfalls situated in close proximity make this region no less than a paradise for love birds such as you. Undoubtedly, you will be having a great time here with your mushy hubby or wife.
3. Tura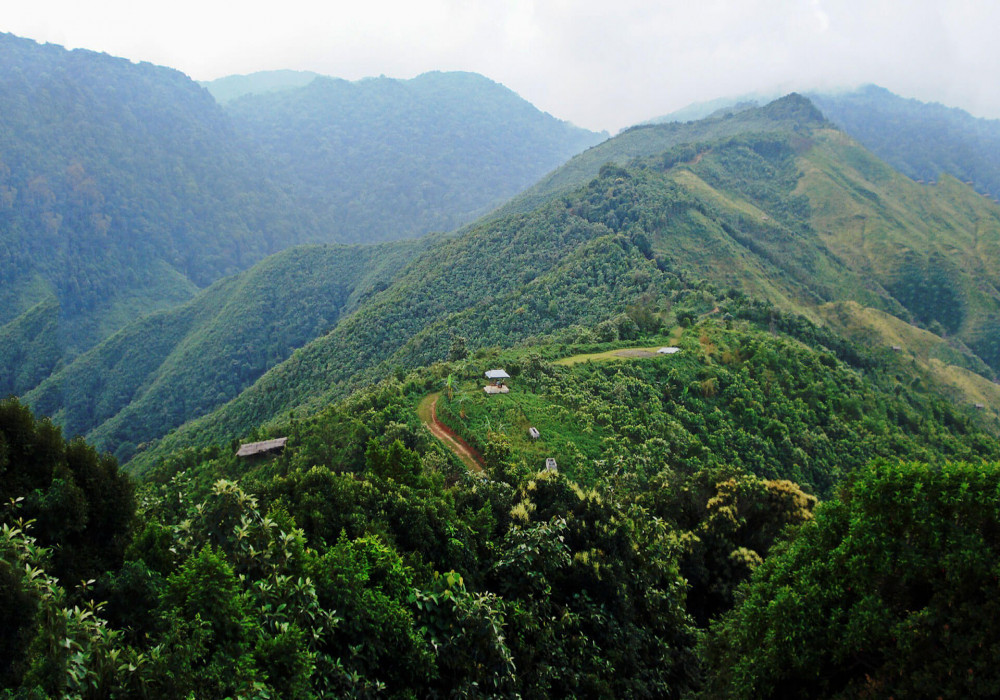 Tura is situated in the western side of Meghalaya and is considered as the eco-tourism hub of the state. What makes Tura a famous honeymoon travel destination in Meghalaya is its diverse culture, beautiful scenery and obviously the jolly good company of your life partner. One of the primary attractions of Tura that you can explore together would be the Norek National Park; here you get to satiate your appetite for adventure while you get to explore a wide range of wild animals like leopard, golden cat, wild buffalo along with many others.
4. Jowai
If you want to know what tasting the splendour of nature feels like then a visit to Jowai becomes a definite must. Due to its fascinating views, Jowai is a hot favourite among newlywed couples. The landscape of Jowai boasts of various stunning geographical contours such as Thadlaskein Lake, Lalong Park and so much more. All in all, a honeymoon trip to Jowai in Meghalaya would be absolutely worth your time and energy.
5. Nohkalikai Waterfalls
The verdant backdrop of the Nohkalikai waterfalls will make you fall in love with it. Visiting here is as if you are stepping into the realms of poetic paradise. The vibrant topography and the sheer magnificence of these waterfalls will simply take your breath away. And what better than visually experiencing such a majestic view of nature along with your lover.
6. Umiam Lake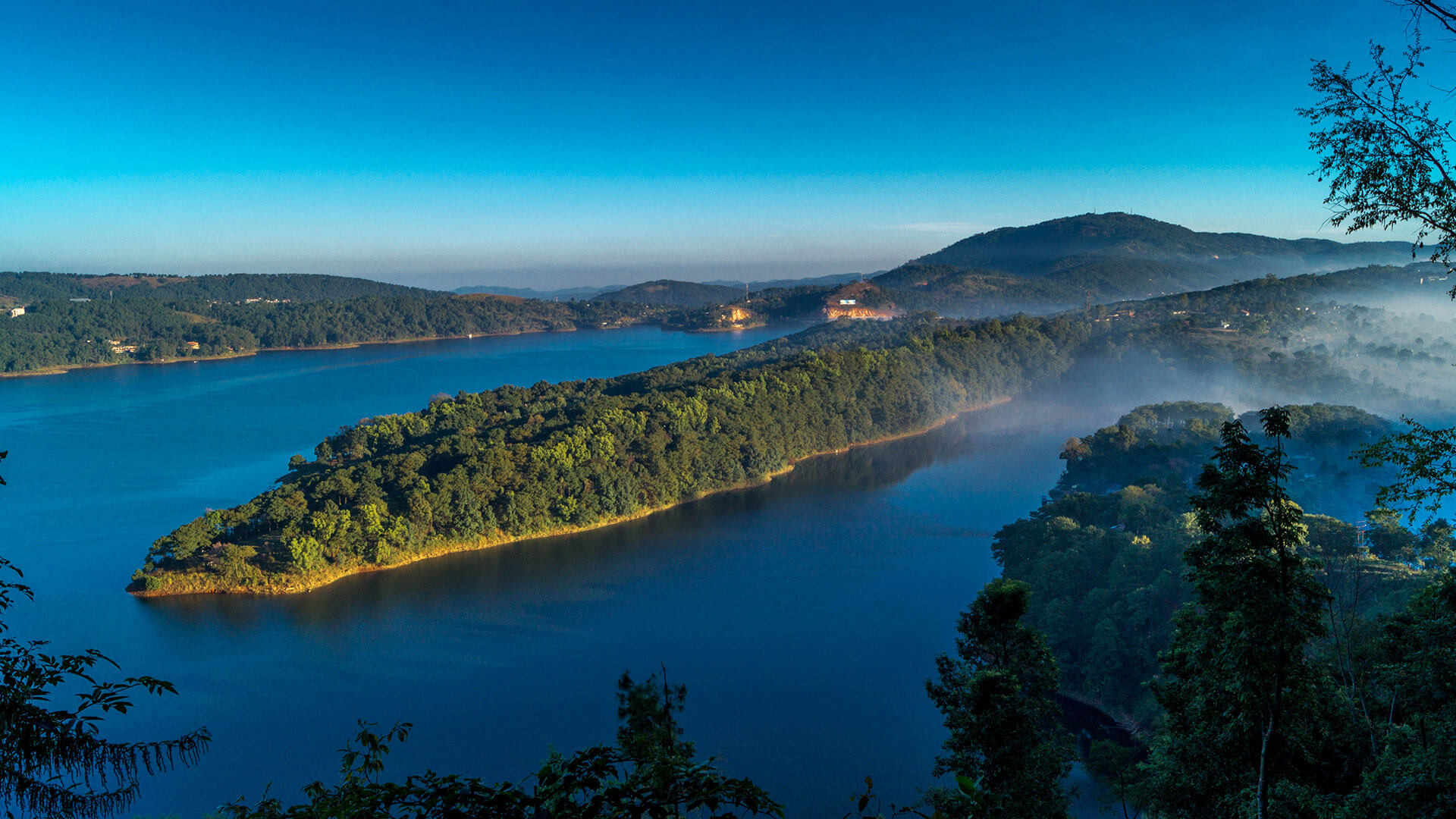 Know the essence of Meghalaya by visiting Umiam Lake. Although it is a man-made marvel, every inch of this region oozes oomph; the lush green surroundings of the Umiam Lake nicely blend in with the panoramic views only to make your honeymoon trip to Meghalaya a bit more fun, and a lot more memorable. And while you visit here, do enjoy a picnic in the adjoining park which is frequented by locals and tourists alike. This way, you will also get to soak in the local culture of this place. No doubt that it is one of the best holiday travel destinations to visit in Meghalaya.
7. Garo Hills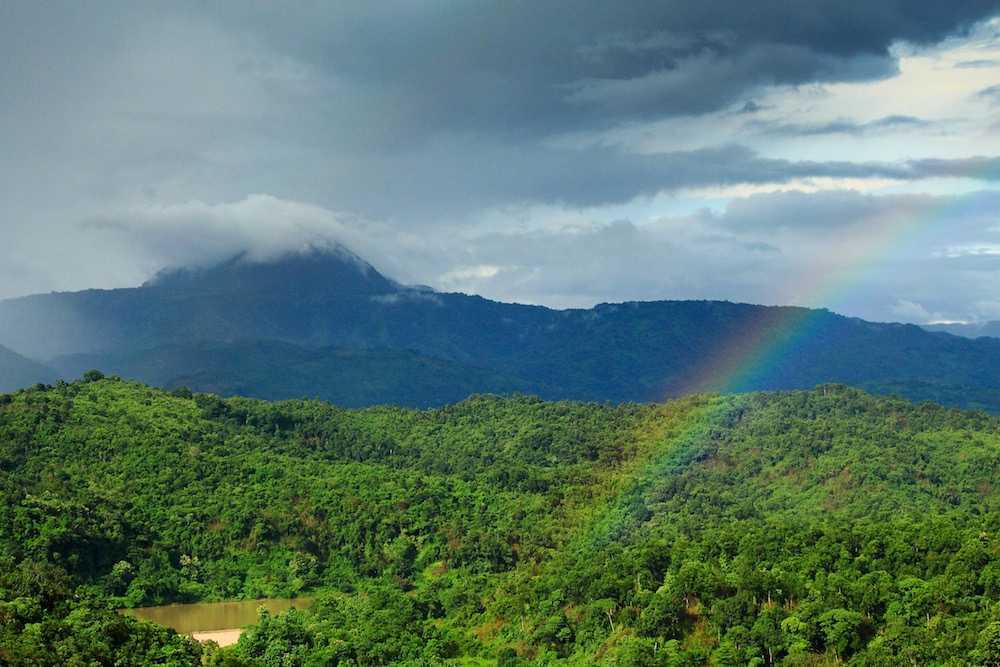 The Garo Hills is a beautiful mountain range situated across an area of about 8,000 sq meters. The dense woods, clear skies, and the lush green backdrop will surely make you go WOW in your heart n' soul. The topography of this region is simply mind-blowing. And who knows if you are lucky, you might just get to explore a rare species of animals and birds. Thus, if you happen to have a keen eye for photography and you take joy in capturing nature through the magic of your lens then your visiting Garo Hills would be equivalent to hitting a jackpot of pure gold.
8. Jaintia Hills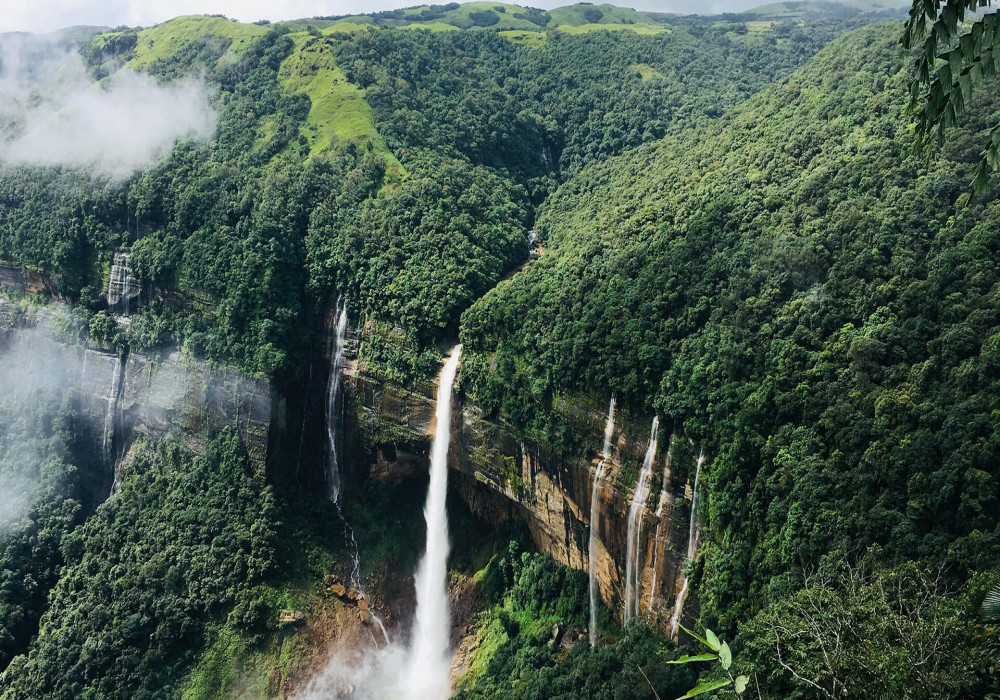 Spread across the Indo-Myanmar borders, Jaintia Hills is a fantastic travel opportunity to explore. The amazing views, pristine lakes along with the lush greenery of the hills will amaze you and your partner to your core. The Jaintia Hills comprise of two districts which are mainly East Jaintia Hills and the West Jaintia Hills. While on a trip consider discovering the ruins of the Summer Palace of Jaintia King with your better half. Going to such places that ooze a nice blend of charm and history will leave you with so many memories and zero complaints about life.
9. Kyllang Rock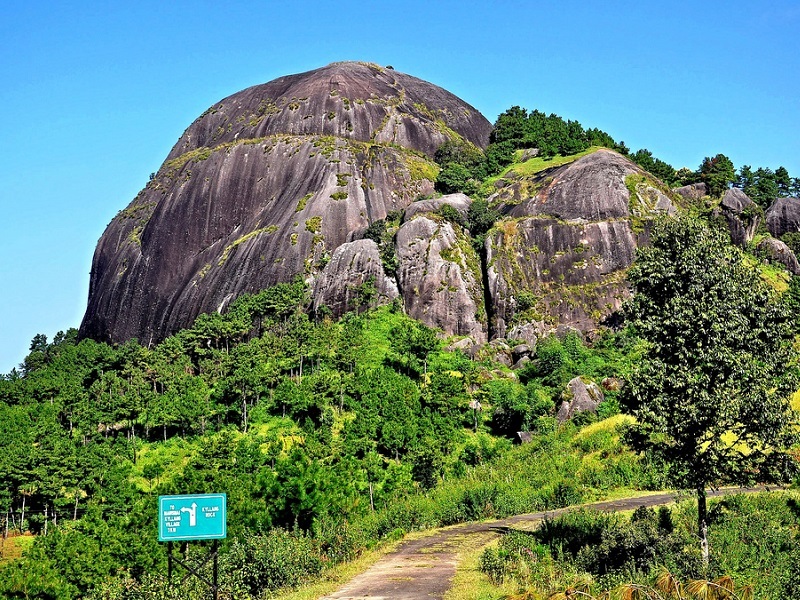 This rock is basically a giant dome located in the West Khasi Hills and can be witnessed only after hiking until the top. This Meghalayan Marvel is steeped in nature's glory from all sides. On a yearly basis, many rock climbers and adventure enthusiasts trek to the top of this rock and soak in the beautiful views; all the struggle is worth it in the end. So, if you and your partner happen to be die-hard adventurers then a visit to this place in Meghalaya after you tie the sacred nuptial knots is a must.
So, these were the top 9 honeymoon destinations to visit in Meghalaya in 2021. To plan your trip here, you can book Meghalaya Tour Packages at the best pricing with your most trusted travel partner- Adotrip. Until then, Happy Travelling.